Periodontist Brooklyn NY
Welcome to the office of Michael L. Bolden, D.D.S. Our Clinton Hill practice specializes in periodontics and implant dentistry. Dr. Bolden is trained in the most modern and sophisticated periodontal and implant techniques in order to provide his patients with the most predictable and successful results. We have been serving our Brooklyn community for more than twenty years and it is our priority to deliver top-quality service to our patients and assure them of the highest standard of periodontal care. Excellent oral health is important in achieving a happier lifestyle, and we are committed to giving you a lifetime of healthy smiles.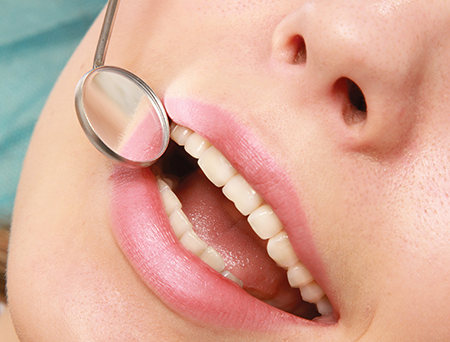 Our Office
We utilize the latest technological advances in dentistry to treat all phases of periodontal disease and perform both surgical and non-surgical procedures which include scaling and root planing, crown lengthening and dental implants. In addition to offering the best treatment experience and finest results, we also take the time to educate our patients on the latest development in periodontal and implant care in order to help them make more informed decisions regarding their oral health. We pride ourselves on the personal care and compassion that we show to each of our patients.
Dr. Michael L. Bolden's reputation as an exceptional professional is based both on his outstanding ability as a periodontist and his ability to deal with all his patients through a foundation of trust and patient education. Dr. Bolden received his dental degree from Columbia University School of Dental Medicine and furthered his dental training as a resident at Harlem Hospital Center.
We are located at 136 Saint James Place, Brooklyn, New York 11238. We are conveniently located near the A, C and 6 trains. Please click here for directions to our office. Dr. Bolden also practices in 45 West 132nd Street Suite 1N, New York, NY 10037. Call for more details.
We accept Visa, MasterCard and American Express credit cards as well as personal checks. We also participate with Delta Dental insurance.